I can picture this. Probably the Zenon oil boss must have been rolling on the floor when he was being questioned by "the lawmakers". He might have asked himself some questions like "really", Is this happening for real? Who's questioning me?
This is what happens when one of the most trusted threads in the Fabric of the House decides to get $3 million richer at the expense of his integrity and that of the Legislative. See Video above. (Video Courtesy of ChannelsTV). Just incase you are new to the #LawanOtedola saga, read it
here
. What happens #onlyinNigeria.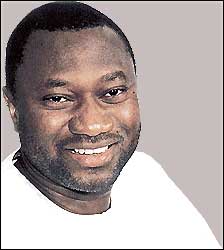 Zenon Oil Boss, Femi Otedola.